On February 28, 2022 in Sydney, Mr. Harry Tran, director of the Vietnam-Australia Investment and Trade Promotion Company, Vice President and Head of the Department of External Relations and Trade Promotion along with Mr. Andy Hoang, Head of Event and Member of Vietnamese Entrepreneurs Association in Sydney (VEAS) attended the announcement ceremony of the direct flight from Ho Chi Minh City to Sydney.
At the ceremony, there were also the participation of the Consul General of Vietnam in Sydney, the chief representative of Bamboo Airways as well as the management team of Sydney Airport.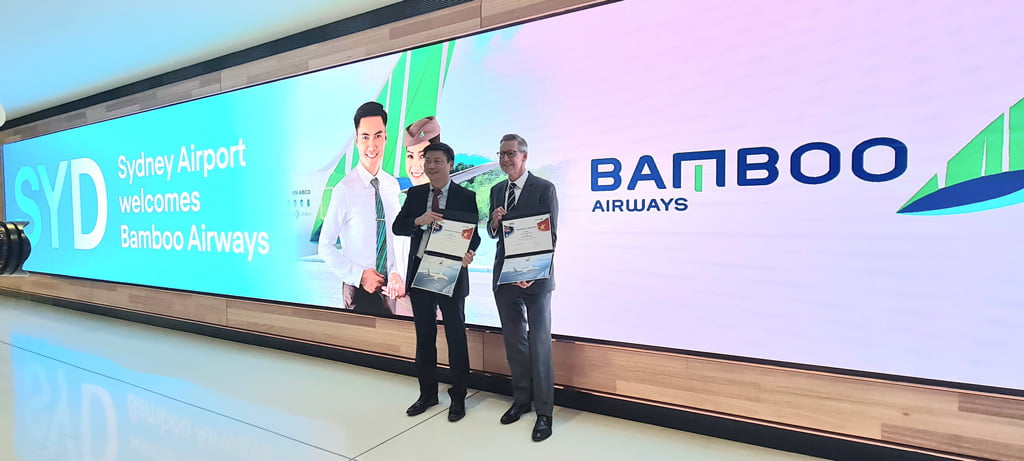 Bamboo Airways will operate 2 flights a week between Ho Chi Minh City and Sydney starting from March 30, 2022 and progress to 4 flights a week until the end of the year. With the use of modern aircraft B787-9 Dreamliner.